MORE INFORMATION
History: The Army Central Fund was formed in 1947 when welfare funds were combined as a registered charity with trustees appointed from the Army. The charity's assets were invested and welfare grants were funded from dividends and interest. As the capital value and the annual income grew, grants were increased. Some extra income was received from profit-share arrangements such as the NAAFI rebate (from canteen and shop sales) and from events such as The Royal Tournament.
Annual Report and Financial Statement:
Our financial year runs from 1st July to 30th June and our Annual Report is due by 30 April of the following year. Reports for the last 5 years are published on the
Charity Commission website
Photo credits:
The image of children in school uniform was provided by NSPCC; photography by Tom Hull, the children pictured are models. The remaining images are Crown Copyright 2019 and include stock images from
www.defenceimagery.mod.uk
reproduced under the Open Government License.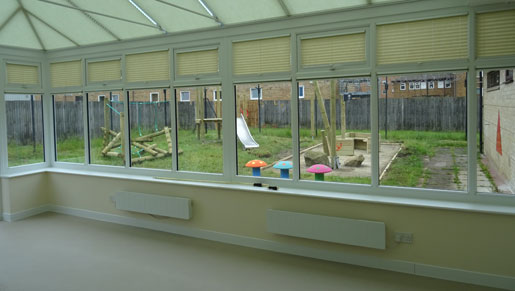 Conservatory, Wattisham Community Centre